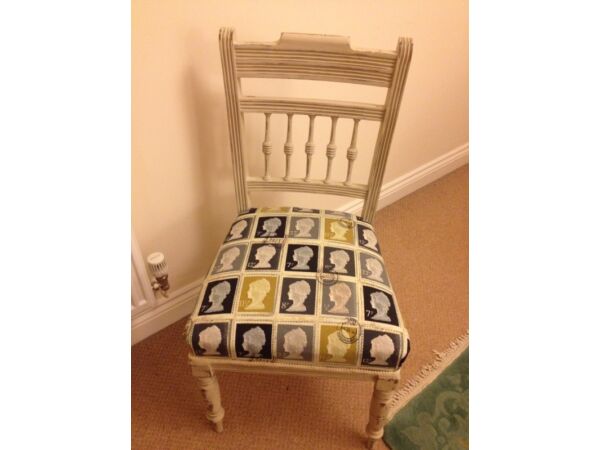 I just had to show you this, although they are not of the Machin design they are a novelty match and something like them.
I have got to be honest I tought I had seen everything untill I came across this, described as :-
"
Gorgeous upcycled shabby chic Edwardian solid chair in Annie Sloane Country grey. It has been covered in a lovely designer postage stamp material.
The seat is covered to a high specification (no poose fabric and pleats where there shouldn't be as I've noticed in some listings) and the padding is nice and firm
."
The seller has two for sale at £55 each. - Nice clear postmarks and good perforations I notice, ideal for a nice used chair collection or somewhere to park your butt whilst examining the real things in your own
al-bums :-)